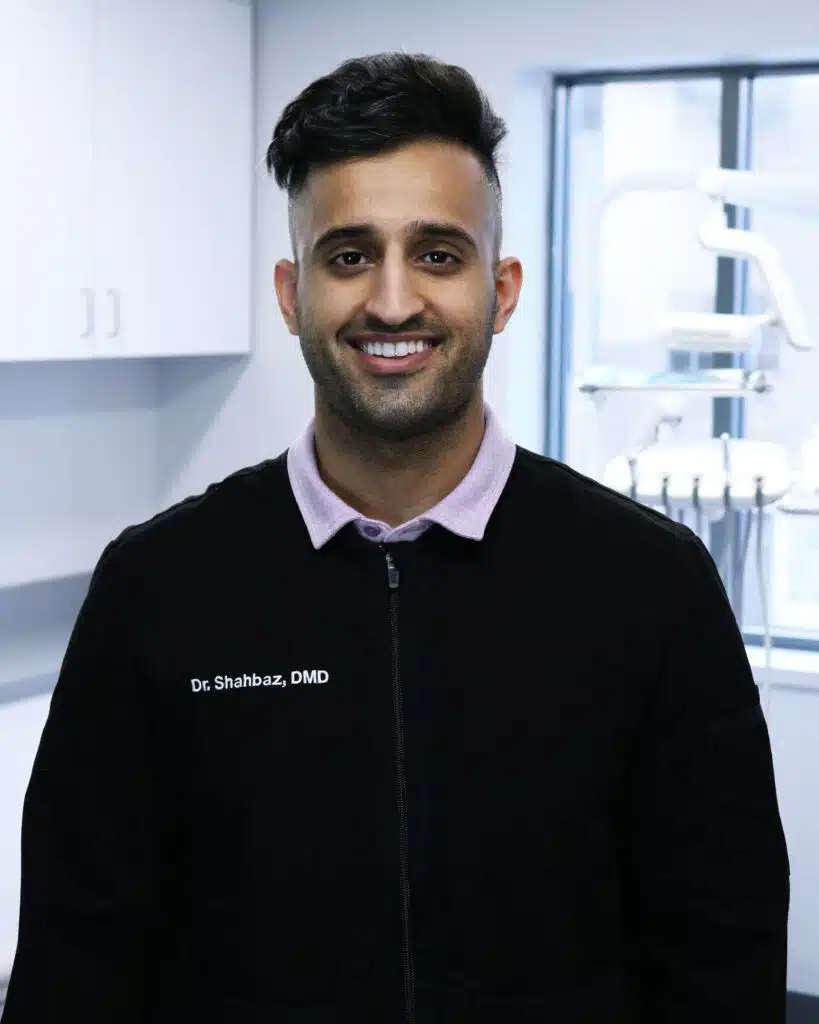 Dr. Umar Shahbaz
Dr. Umar Shahbaz graduated from the University of Maryland College Park with a degree in Neuroscience. Dr. Shahbaz went on to earn his Doctor of Dental Medicine (DMD) from LECOM School of Dental Medicine.

Dr. Shahbaz believes in providing high-quality dentistry and life-changing smiles with maximum comfort through meticulous attention to detail. He ensures his patient's satisfaction and comfort by listening to their needs and thoroughly explaining treatments. With a passion for science and art, Dr. Shahbaz maintains his award-winning status by continuing to learn new skills and experimenting with new technology through the implementation of CAD-CAM systems in his office.

He enjoys spending time with his wife and their beautiful daughter. Dr. Shahbaz and his family have been residents of Maryland for decades. He enjoys eating Maryland crabs with old bay seasoning, along with spending time on the Eastern Shore of Maryland where his parents reside. He is a devoted member of his local religious organization where he volunteers on the weekends along with his family.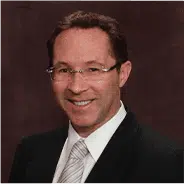 Dr. Clifford Zdanowicz
As a Diplomate of the American Board of Periodontology (board certified periodontist), my undergraduate degree was obtained at Dickinson College in Carlisle, Pennsylvania, and my dental diploma was obtained at Columbia University's School of Dental and Oral Surgery in 1990. Board Certification was obtained in May 2001. During my final year at Columbia, I was offered a commission with both the United States Army and the United States Navy. I selected the Navy and spent the majority of the next six years predominately stationed in the Far East practicing restorative dentistry perfecting my clinical skills. In 1997, I was offered a position at the National Naval Dental Center in Bethesda, Maryland, and entered their periodontic residency training program. I resigned from my Naval commission in 2003 with the rank of Commander and moved to Baltimore County and entered private practice. Shortly thereafter, I was made an offer I could not refuse, and accepted a position with the Air Force Reserve Command in August 2004. I now lead the medical unit (512th Aerospace Medical Squadron) as the medical squadron commander holding the rank of Colonel attached to the 512th Airlift Wing on Dover Air Force Base, Dover, Delaware. My expertise includes a thorough understanding of occlusion and the function of the masticatory system. My clinical skills include cosmetic surgery – connective tissue grafting, free gingival graft augmentation, esthetic crown extension, bone regeneration around teeth, ridge augmentation, ridge preservation, implant placement, surgical extractions for implant placement, trained/certified in the use of the Periolase MVP-7 for the treatment of bone loss around teeth, trained/certified in the Chao Pinhole Technique, occlusal guards, and occlusal adjustment.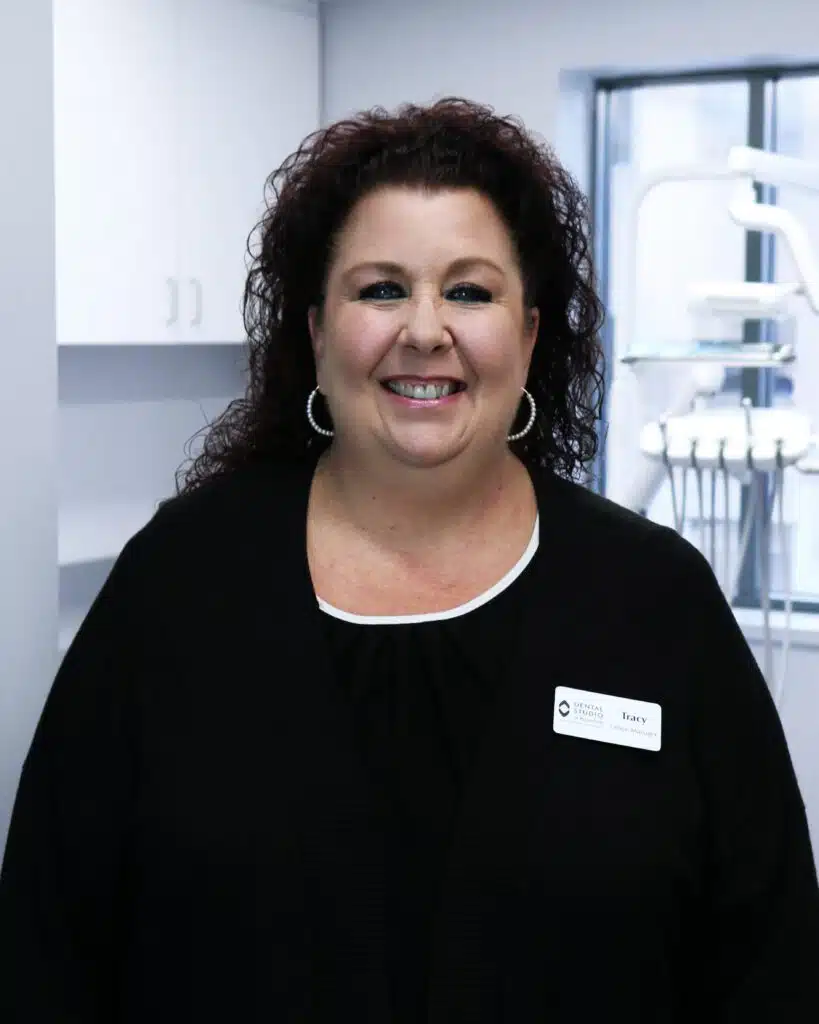 Hi, my name is Tracy and I began my journey at Duckett Dental in March of 2021. After the death of my husband in February 2021 I felt I needed a job to keep me busy and my awesome neighbor Christine, who was an employee here as well, told me of the position opening up and I was lucky to get the job! I am the single mother of a son Tommy who will be 32 this year. Man time goes fast! I met my husband of three years in 2015 and he was the best thing that ever happened to me! In my spare time, I love to cook and spend time with my wonderful friends. I love the beach and all types of music. I hope to learn more about this job. It's a great work environment and the people I work with make it all worth it to come in every day! I'm forever grateful to Dr. Shahbaz for keeping me on after he acquired the practice and we became Dental Studio at Rosedale. He has challenged me and given me such a great opportunity to grow into the Office Manager position. I only hope I hone this craft and become better at this job and make him proud that he gave me this title.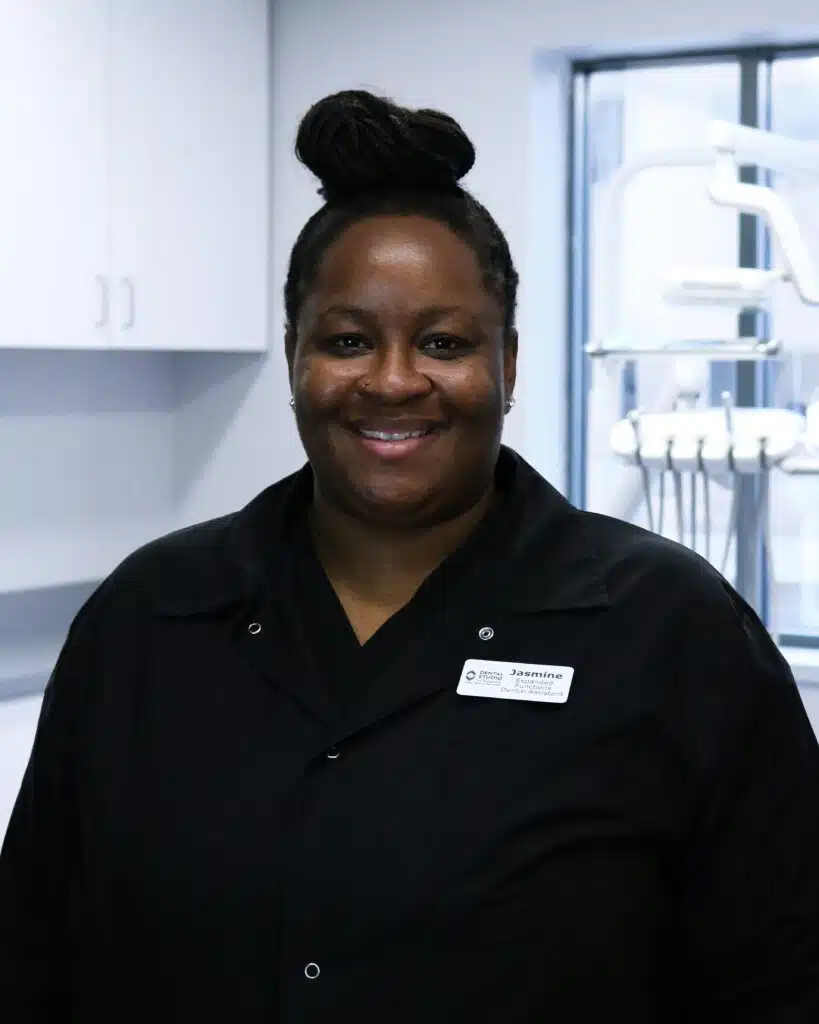 My name is Jasmine. I am an Expanded Functions Dental Assistant. I have been in dentistry for over ten years. I absolutely love it! In my free time I enjoy spending time with my family and close friends, I am a very outgoing person and enjoy telling a few jokes from time to time.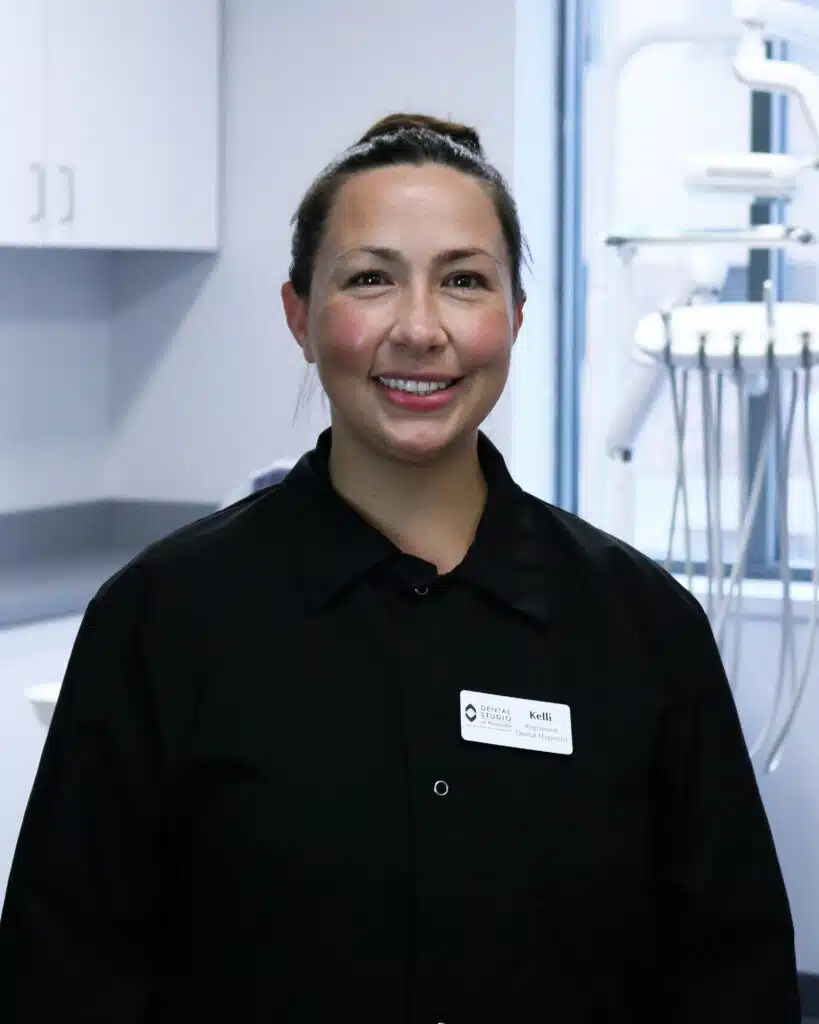 Meet Kelli Zukas, a dedicated dental professional who graduated in 2018 and has since become a driving force in promoting oral health and patient education. With an unwavering passion for dentistry, Kelli strives to help patients attain the smiles they desire and deserve.
Beyond the dental office, Kelli is happily married and cherishes the role of being a loving spouse and a proud parent to four incredible children, comprising two boys and two girls. Family values hold a special place in Kelli's heart, and she finds immense joy in spending quality time with loved ones, creating lasting memories together.
When not engaged in dental care or family activities, Kelli indulges in a couple of fulfilling hobbies. Firstly, Kelli is an avid cook, delighting in the art of preparing meals and exploring new culinary adventures. The kitchen serves as both a creative outlet and a means to nourish and bring joy to others. In addition to cooking, Kelli finds great satisfaction in restoring furniture. This hands-on hobby allows Kelli to breathe new life into old pieces, transforming them into beautiful and functional works of art. The process of restoration serves as a therapeutic outlet, enabling Kelli to unwind and channel creativity.
With a genuine dedication to oral health, a passion for patient education, and a fulfilling personal life, Kelli is not only a trusted dental professional but also a compassionate individual who understands the importance of comprehensive well-being. You can expect exceptional care delivered with warmth and a commitment to your overall health and satisfaction.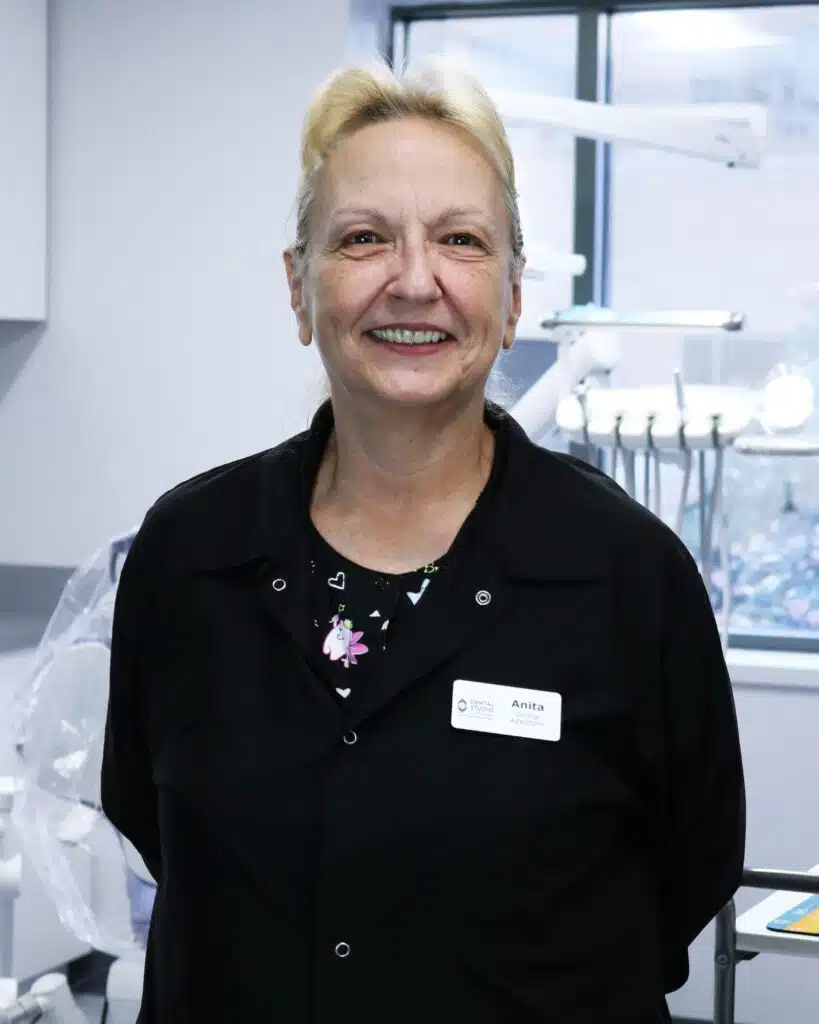 Anita came aboard in September 2019. She has been a dental assistant for 30 years. Her passion is animals and is a huge advocate for animal rescue. Her best friend is her pit bull named Jenny!